Afghan Ash or Algerian Ash - Fraxinus xanthoxyloides (G. Don) DC.
This shrubby ash occurs from N Africa (Algeria, Morocco) to C and E Asia (Afghanistan [Hindukush mountains], Pakistan, India, Kashmir, Himalayan mountains, and China). [Description from Flora of China]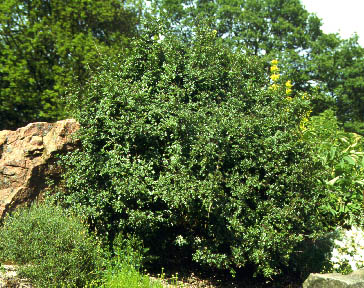 Fraxinus xanthoxyloides shrub in Göteborg Botanical Garden (Sweden), 26 June 1997.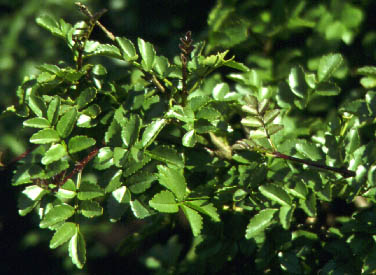 Leaves of the same shrub.
Photos © by Eva Wallander.

Images of other Fraxinus species
---
Maintained by Eva Wallander | Last updated: 2006-12-04